Hey girl,
Look at you, you're amazing!
I just want to take this moment to encourage you. Women are resilient and strong and caring and kind and determined and awesome. Seriously! Remind yourself of that for a moment, please.
Just in case you forget, here are my top ten Lady Boss quotes to remind us of our collective awesomeness each day.
1. Community is important! So…

2. Women can be emotional creatures, don't let that stop you, use it to your advantage…


3. Our imperfections are often the most perfect things about us 🙂
4. This one is by an amazing man, but so relevant for us Boss Babes. Focus our energy on things that matter, release the unimportant stuff and see life and business flourish!


5. If you're checking out those Louboutins or Choos, then it's totally ok. For all other reasons, keep that chin up girl.

6. Repeat after me: I am in control of my destiny, my future and my happiness. (make this your morning mantra)

7. A woman who inspired us all, she fought hard for what she wanted and she fought hard to be herself. Conformity is so boring, always be yourself!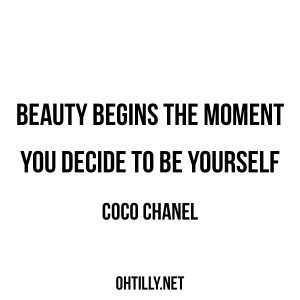 8. Sometimes you just want to throw in the towel. Don't. You can do it, we are all right here with you!

9. A Lady Boss is the right amount of fierce with a dash of sweet.

10. And last but not least, write this one on the bathroom mirror with your fave lipstick (or least favourite because who could waste that beautiful stuff)…

That's it, my top ten quotes for Women in Business right now.
Go ahead, click this link ⇓ and save them to your phone to post to your fave social media platform!
One Woman in Business to another. x
---
Is your business missing that visual pop? Try 15 Free Oh Tilly Styled Stock Photos and see what they can do for your reach.
For instant access to over 1400 high resolution styled stock photos, become a member now:

Membership