TEN BRAND ELEVATING WAYS TO USE STYLED STOCK PHOTOS
PLUS WHERE TO GET THEM FOR FREE!
So you've been wondering first of all, do I really need all those gorgeous stock photos?
What could I even use them all for?
Well here's a list of different ways to use styled stock photos (maybe some you haven't even heard of before) and way down the bottom of this post you can sign up to get three free styled stock photos directly to your inbox each month.
In the words of Maui (my kids are currently totally Moana obsessed) You're Welcome!
SNEAK PEEK REVEALS OR TEASERS
You have a big surprise coming, maybe a competition, a new product or service and you want to create some buzz in the lead up to launch. You can't use photos of your product because that would give it all away, but you CAN use styled stock photos, creatively blur them like they're hiding something, superimpose your text or a countdown number. Get people excited and checking back again and again because they want to see the big reveal!
TO PRESENT YOUR DIGITAL PRODUCTS WITH STYLE
Your digital products are probably pretty fantastic, right! But no one will know if you don't show them off with images that match their amazing quality. Styled stock mockups are the answer. You can get styled stock images with smart phone, tablets and computer screens and you can also get mockups with beautiful frames. So go ahead, show the world your beautiful products.
TO CREATE HIGHLY ENGAGING FACEBOOK POSTS
The jury is out on this one, Facebook posts with eye catching photos get ALL the attention. A whopping 93% of engagement on Facebook is attributed to posts with photos. Get your business page noticed with stunning styled stock photos. Add some text right on the image or just use the image to headline your words in the post.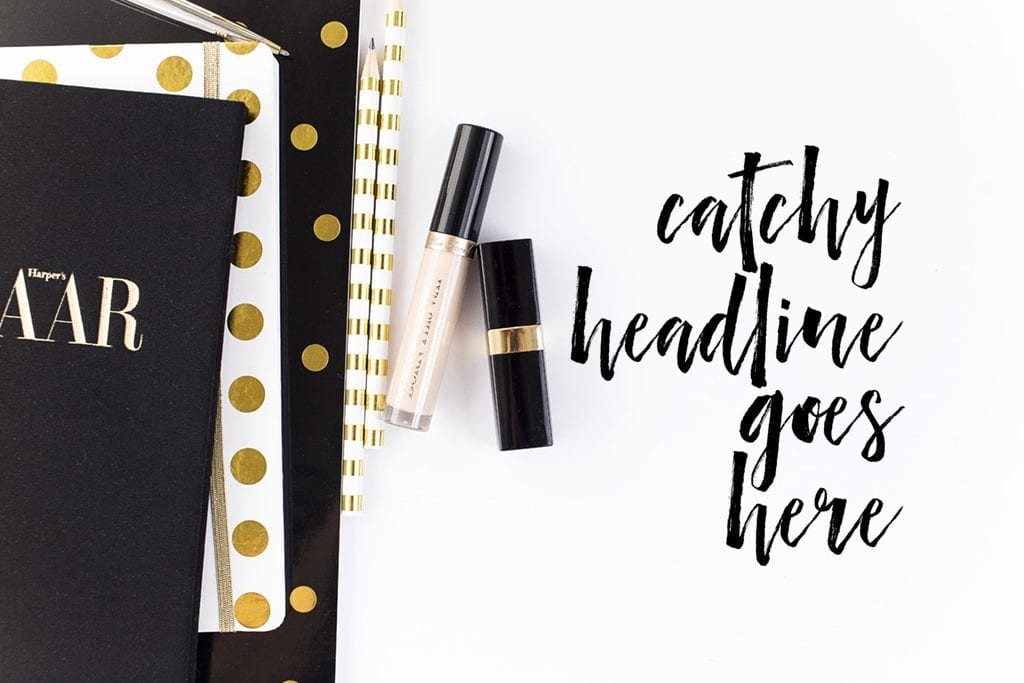 TO SHOW OFF YOUR NEW BLOG OR WEBSITE LAUNCH/REDESIGN
You have a totally stunning new website or blog and you want people to get excited! Not everyone wants to click through, but if you intrigue them with a gorgeous sample they just might be tempted! Device mockups with smartphones, tablets and computer screens are a wonderful and professional way to showcase a snippet of your site to entice a viewer to head over and check out the whole enchilada.
SOCIAL MEDIA QUOTES
Ok ok, so you've probably already thought of this one. There are a LOT of inspirational quotes on Instagram and styled stock photos account for most of the really gorgeous ones. BUT did you know you can crop a single styled stock photo several ways to create more than one quote background. Talk about bang for your buck. Oh Tilly styled stock photos are very high resolution, so you could crop them a good five times and create five different quote backgrounds and still be posting great resolution for social media.
COMING SOON PAGE
You're building a new site, you still want people to see something beautiful when they check out your domain instead of the dreaded error or worse, a half finished website. Pop up a Coming Soon page with a full screen styled stock photo as the background. Instant class!
PINNABLE GRAPHICS
Getting those repins is so important in driving traffic to your website and big, beautiful images help with that. Photographic pins get repinned 3x as often as graphic based Pinterest Pins. Don't overwhelm your pinnable with text, keep it light and bright and with plenty of negative space.
SIDEBAR ADS
Pretty up that sidebar and entice your viewers to click on your free or paid product with an eye catching ad!
BUSINESS PRESENTATION
Everyone loves a tricked out PowerPoint presentation. Alternate between styled stock full width image and plain colored slide for a clean and not too overpowering effect. Wow your students or clients with visually appealing slides!
AS A COVER FOR YOUR EBOOK OR PDF GUIDE
Dress up the cover of your ebook for a more polished and quality look. Go one step further and use styled stock images to keep the inside pages interesting, no one likes reading a wall of words with no images.
THAT'S IT
It's that simple, there are so many ways beautiful styled stock photos can take your blog or business site from drab to fab. I couldn't possibly cover all of the ways in one blog post. So go on and add your ideas or suggestions and a link to how you've used styled stock photos in the comments section.
If you want three free styled stock photos each and every month, just sign up below and don't forget to pin, stumble or share this post and help your other friends in business out!